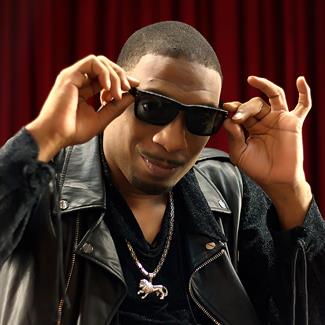 From 'You're a Woman' to 'Pretty Young Girl': Exploring Bad Boys Blue's Greatest Hits!
Kevin McCoy's biography
Kevin Joel McCoy (born 21 January 1971, Newport News, Virginia) an American singer, composer, producer ex band member of Bad Boys Blue.
Kevin was first introduced to music at 7 years old, when his parents bought a piano for his sister, who sadly had no interest in music, unlike little Kevin. He later on learnt how to play trombone. From 1990 to 1992 he attended Virginia State music school, specialising in piano and singing. This was the time when he met his future wife, a famous German singer at present, Nikki McCoy. In 1991 Kevin was also seen as a drama actor at the Apollo theatre, New York.
Kevin is also widely known as a composer, however the bands he previously composed for weren't very popular. The first really famous song composed by Kevin was  «You Told Me» performed by «Motif» (1993), produced by Rex Rideout. After his graduation from the music school, Kevin spent  4 years from 1992 till 1996 at "Canon" factory in New York. Having saved some money, he moved to Germany to really kick off his career as a musician.
In 1996 the talented artist was scouted by EMI and hired to work for the label. During the 2 working years, he recorded hits like  «Where Is Your Dream» (feat. Ova Steel), where their duo was called Blackdraft, and  «Still I'm Sad» (feat. Hydra). Due to the contract restrictions, Kevin was unable to perform under his name, therefore starting from 1997 he was performing under a stage name of  JoJo Max, recording «Do Wah Diddy Diddy '99» with A La Carte*.
Original Bad Boys Blue and New life for Bad Boys Blue with Kevin McCoy
In 2009 Kevin met Igor Senger, who is remains his music producer until now. Together they focus on promoting the label in CIS countries, mainly Russia, by touring in different cities and collaborating with local acts.
At different times Brian McKnight, Teddy Riley, New Edition, Diana Ross, Luther Vandross and Basta Rhymes influenced his work.
Kevin is one of 8, he has 6 sisters and 1 brother.
Father – James Parker McCoy, pastor
Mother – Deborah Edward McCoy, police officer
Wife – Nikki McCoy, singer
Son – Kevin McCoy Jr (1999), IT specialist
Daughter – Taylor McCoy (2003), singer