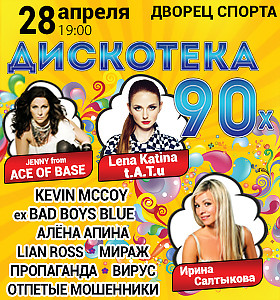 Kevin McCoy ex Bad Boys Blue will be performing in Volgograd on 28 April The event organisers have decided to book Kevin McCoy with the legendary songs of Bad Boys Blue to recreate the nostalgic atmosphere of DISCO. They have contacted the official agent for an advance booking of Kevin McCoy through the official website, where they also received a full consultation on all the logistics. The negotiations between the official agent of Kevin McCoy and the event organisers are now complete. The contract with mutual guarantees has been signed. Both the organisers and the celebrity are looking forward to the event.
Kevin McCoy is an A-lister on all the events, corporate parties and weddings. His tour schedule is always looking very busy. The only way to secure your date is to contact Kevin McCoy through the official website. Booking Kevin McCoy for your event guarantees an absolute success.
Kevin McCoy on the official website would like to invite the people of Volgograd to his Bad Boys Blue show on 28 April.