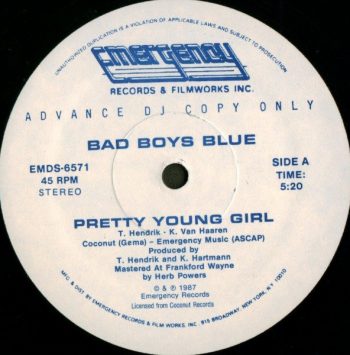 Pretty Young Girl
"Pretty Young Girl" is a classic song by the German Euro disco band Bad Boys Blue.
It was released in 1985 and quickly became one of their most successful songs.
The song features catchy melodies and upbeat rhythms that are sure to get anyone dancing.
Its lyrics tell the story of a young girl who is looking for love and affection, but is too inexperienced to navigate the complexities of relationships.
Despite its age, the song remains popular today and is often played at dance clubs and parties.
What makes "Pretty Young Girl" stand out is its ability to capture the essence of youthful innocence and longing.
It speaks to anyone who has ever felt lost or uncertain in matters of the heart. Overall, "Pretty Young Girl" is a timeless classic that continues to resonate with fans of all ages."