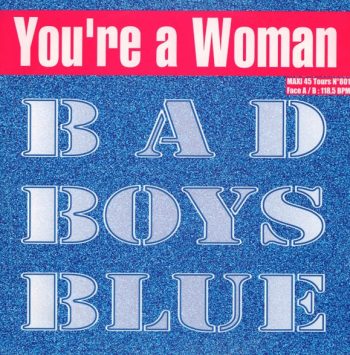 You're a Woman
"You're a Woman" is a song by German Eurodance group Bad Boys Blue that was released in 1985.
It became one of their most popular songs and has remained a beloved classic in the genre.
The song features catchy and upbeat synth melodies, with smooth and soulful vocals that perfectly capture the spirit of disco-era dance music. Its lyrics celebrate the beauty and allure of women, describing them as "magic" and "mystery" that men simply cannot resist.
It's a fun and empowering anthem that has proven to be timeless, inspiring generations of dancers and partygoers around the world.
Overall, "You're a Woman" is a fantastic example of how music can bring people together and create unforgettable moments.